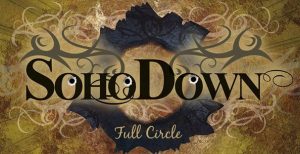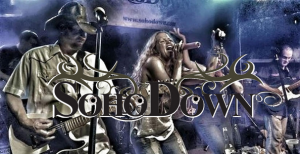 SoHo Down is a Country/Rock band from the Mid-Atlantic area.Known for their powerful dual female and male lead vocals, sweet harmonies, scorching guitar and rock solid rhythm, with their own songs and your favorite Top 40 covers, this group keeps the crowds coming back for more.
Soho Down was formed in Lorton, VA. by Jennifer Allen, Eric Shaw & Robert Bridgers. With the addition of Jessie Kohls, Mike Farris and later Gregg Park(Eric's childhood friend)on guitar, the band started to really click! By the pen of Eric & Jennifer and a few visits to the recording studio, their Country/Rockin' Blues sound is ready to hit the public with their New Nashville recorded EP, " Sometimes Good Girls…" Available November 30th 2018! 
SoHo Down's first self titled EP takes the listener on an emotional roller coaster ride through the highs and lows of love and life. From the albums kicks off song, "You", a feel good sing-along that leaves you grinning from the memory of a summer fling to a slap in the face power ballad, "Love Don't Care", this is hardly a cryin' over you country album!
The Soho Down sound comes to life in a blend of rooted country, addictive pop melodies and a rock n' roll attitude! The bands high energy live performances and award winning vocals command attention! Take Little Big Town blend it up with Fleetwood Mac, Miranda Lambert and a punch of Cash and you'll get a good feel for this band.
With Jenn & Jessie's Bodacious harmonies, the band has began to gain a reputation as the Wilson Sisters of Country Music. Not only is their self titled EP a must hear, this band is a must see!
* Top Ten Winner of the Richard Leigh Songwriting Festival.
* NSAI "Songwriters To Watch" List
* Featured Songs on Songwriters Magazine Online
* Editoral Pick on Reverb Nation Online
* Featured Artist on What's Up? Magazine
NSAI (Nashville Songwriters Association International) – Writers recognized during the month of April 2014: 
"You" – "This is a great song and performance. The melody is strong and tuneful. The singer has an attractive vocal tone, and puts real feeling into the lyrics"
"One to watch…Keep an eye on these folks, they just keep getting better!"



Entertainment Direct Global

239.514.7628
info@edirectglobal.com

Entertainment Direct Global, a division of Peter Duchin Music of Naples, Inc.
fully licensed and insured, regulated by the Florida Department of Business and Professional Regulations. License number TA 1182