SIMCHA
Sha'alu Shalom Yahrushalayim  

Pray For The Peace Of Jerusalem
a celebration of joy, peace and  unity
Simcha is the premiere Southwest Florida Jewish music band with an  extensive repertoire of  traditional  Israeli music,
Klezmer, Broadway tunes as well as all styles of dance music.Their musical presentations can be tailored to
community and religious events and social functions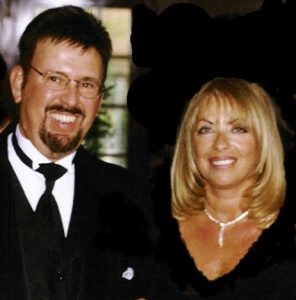 leader, Ron is a top New York career musician, record producer, songwriter and composer, traveled worldwide as a featured entertainer and musician with the renowned, New York basedPETER DUCHIN BAND & ORCHESTRA. The band received the distinction of being named "the number one party band in the  country" by VANITY FAIR magazine.
Entertaining celebrities and royalty worldwide, Ron's most notable events include the wedding of Sarah Jessica Parker and Matthew Broderick in New York City, the past several Presidential Inaugural Balls in Washington, DC for Marriott International, Inc. and performance with "The Chairman of The Board, " Frank Sinatra to sharing the stage with "The Boss" Bruce Springsteen.
Ron also adds film, television and commercial production and recording to his credits, having recorded on and produced "million selling" hit records. He has earned recognition as a top guitarist in his field, the recipient of four  RIAA  Certified Gold Records
for performance with top major recording groups in the sixties.
Listen to a medley of Ron's hit records
The Lion Sleeps Tonight,"  The Tokens ~ "Cinderella," The Classics ~ "I Hear those Church Bells Ringing," Dusk "Knock Three Times," Tony Orlando & Dawn
"A Little Bit of Soap," The Jarmels ~ "Remember Then," The Earls
"She Lets her Hair Down," The Tokens "What are You Doing Sunday," Tony Orlando & Dawn ~ "Candida,"  Tony Orlando & Dawn ~ "I Believe in Music,"  Mac Davis
performed with
Nagina Orchestra, New York
Shlomo Rabinowitz Orchestra, New York
Peter Duchi Orchestra
Bobby Rosengarden Orchestra
for notable events and clients such as
Bonds for Israel fundraisers, New York
B'nai B'rith  national dinners, New York
United Jewish Appeal, New York
Chabad of Naples – Hanukkah, Purim, Succoth and other joyous religiouscelebrations
Muscular Dystrophy Association  telethon orchestra – 15 years Juvenile Diabetes  Foundation telethons and fundraisersPresidential Inaugural Balls,  Washington, D.C. – every inauguration  since 1977private social  functions forSarah Jessica Parker and Mathew Broderick  – wedding, New York Robert Duvall, Donald Trump, Henry Kissinger, Peter Benchley, Marvin Davis and many, many more..
Click below to listen to Simcha
Od Yishomah
Jerusalem of Gold
Ose Shalom
Zemer Atik
Ba Shana
Hatikvah
Mayim
  Hevenu Shalom Alwkem
Dayenu
Yasis
Am Yisrael Chai
Yedid Nefesh
Erev Shel Shoshanim
SIMCHA   partial song list
Hava Nagila
evenu Shalom Alechem Medley
Hiney Ma Tov 
Am IsraelChai
Jerusalem of Gold
Al Kol Ele
Beltz
Bashana
Chai    
Chanucha Ose 
Shalom 
ErevBa
Go Down Moses  
Hatikvah Kedsad
Marakdim 
Mayim
Moshiach
Od Yishomah – Old
The Dredel Song
Tumbala Tumbala
Uva Hua Ovdim
We Want
Moshiach Now
Yasis
Yedid Nefesh
Yevarechacha
Zemer Atik
Aronic Blessing 
Fiddler on the Roof
Match Maker
Sunrise, Sunset
If I Were a Rich Man  
 L'Chaim
Shalom
Shalom
and many more...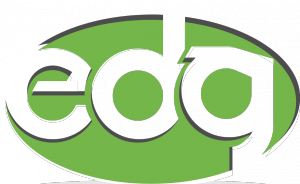 Entertainment Direct Global
239.514.7628
info@edirectglobal.com
Entertainment Direct Global, a division of Peter Duchin Music of Naples, Inc.
fully licensed and insured, regulated by the Florida Department of Business and Professional Regulations. License number TA 1182