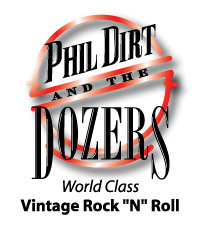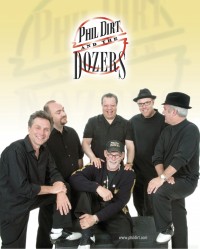 Phil Dirt and the Dozers is a throwback to the 50's, 60's and 70's classic rock 'n roll singing the Four Seasons, The Righteous Brothers and Beach Boys among many others. With their musical talent, high energy and contagious sense of humor, Phil Dirt & The Dozers will transport you to another time and place- namely, the 50's, 60's, and 70's of Rock and Roll! Imagine hearing The Four Seasons' Sherry with the original falsetto vocals intact, or the hauntingly beautiful Righteous Brothers' Unchained Melody or their You've Lost That Lovin' Feeling or the beautiful ballads of Roy Orbison. Party on the beach with The Beach Boys and Jan and Dean…
Rave Reviews
 "I'd like to say thank you for the wonderful job you did for HBO at the Hyatt.  It was a really fun evening and it was obvious that everyone had a terrific time kicking up thaeir heels to your wonderful music…  Thanks so much for making our party so successful."
Assistant Manager, Meetings and Convention
Home Box Office, Inc.
 "…Our people were rockin' in the grandstand and I heard nothing but positive comments about the band's performance."
Manager, Associate Communications
Rubbermaid Incorporated
 "You guys sing those songs as good as I have ever heard and in some cases you sing them better than the originals, well, except for the Jan & Dean songs of course.  Keep it up!"
 Dean O. Torrence
Jan and Dean
 "Your show demonstrated that dynamic, live music can play successfully in the Cabaret.  You are professional and well-suited to the ship gig.  I sincerely hope that you all will cruise again."
Stage Manager, M/S Seward – Theater Department
Norwegian Cruise Line
"I wanted to take a moment to thank you for bringing such great music and fun to our closing Chairman's dinner.  We received comments like 'this is the real 50's and 60's stuff, why didn't we get them sooner!' and overall, everyone enjoyed what they heard.  I know I did and I was furious when I couldn't find room on the dance floor to swing!"
Director of Meetings
The Cosmetic, Toiletry, and Fragrance Association
   "I think you guys are the best live group I've heard…really!!!!  You KNOCKED me OUT!"
Billy Swan
Singer/Songwriter
"…I would like to thank you all for a terrific weekend of rock-n-roll.  Approximately 11,000 people danced to, sang along with, and enjoyed your music here at Taughannock Falls State Park.  In fact, my son (6 years old) hasn't stopped talking about your concert yet!"
Regional Recreation Coordinator
New York State Office of Parks, Recreation & Historic Preservation
  "Once again let me say how much I enjoyed your group at our GM Dealer Reception in New Orleans this past February.  You folks are really great."
Manager, Sales Services
General Motors Corporation
 "…I cannot verbalize adequately how much the Ernst & Young employees and their guests enjoyed the musical talent and versatility of 'Phil Dirt and the Dozers…'  What a talented group of gentlemen!  All who attended had a marvelous time.  The set up crew was kind and courteous…they were most accommodating, friendly and outgoing.  The band's musical expertise showed through all night long.  They are awesome!"
Event Coordinator
Ernst & Young
 "Wow!  I knew you guys were going to be good; however, you really exceeded my expectations!  Your band has incredible talent.  Our client's audience was made up of conservative, Midwestern sales reps and their spouses.  I didn't expect to see them open up so much and have such a good time.  Thanks to Phil Dirt and The Dozers, it happened."
Account Manager
Professional Speakers Network
 "Thanks for a job well done!  Our company picnic was even more successful than we had hoped, due to the outstanding entertainment provided by Phil Dirt & The Dozers.  We heard nothing but raves from our employees and many said it was the best picnic we've had!"
Quality Services Facilitator
Lennox Industries, Inc.
"…no doubt one of the highlights of our entire week was the performance by Phil Dirt and The Dozers.  The music, staging, high-energy performance and audience interaction made for an absolutely outstanding evening.  Everyone had a great time…  You've made a lot of new…fans."
Celebration Co-Chairman
Snap-On Tool Corporation
 "…my sincere thanks to the guys in the band for the terrific performance…  I appreciate your gracious attitude and true showmanship, it was a pleasure working with you."
Entertainment Chairperson
Greensburg Community Days
AND NEWSPAPERS…
 "Their success seems to lie in their rapport with their audience, their relatively wholesome approach to the show and their great harmonizing and instrumentation."
Las Vegas Sun
Las Vegas, Nevada
 "Members of other bands freely praise the Dozers for their tightknit harmonies, serious musicianship and the professional quality of their shows."
The Columbus Dispatch
Columbus, Ohio
"Phil Dirt and the Dozers bring musical talent, high energy and a contagious sense of humor to their performances, transporting the audience back to another time and place through the rock and roll of the 1950s, '60s and '70s.  …Phil Dirt and the Dozers provide a show that encompasses three decades of great music…"
Steuben Courier
Bath, New York
 "With their own style of 1950's and '60's music, the group did not disappoint the audience.  They tested their new show on the audience and the crowd ate it up.  One thing they accomplished was that they got the crowd involved…"
Coshocton Tribune
Coshocton, Ohio
 "Surprisingly, Sha Na Na's efforts to parody the sights and sounds of the 50's pale in comparison to the work of Phil Dirt and the Dozers, a Columbus-based band of nostalgic rockers who have performed some memorable shows…"
News Journal
Mansfield, Ohio
  "…concert goers watched and listened as…Phil Dirt and the Dozers, provided humor and music…  They provided another evening of entertainment for a sell-out crowd."
Record-Herald
Washington Court House, Ohio
 "This is probably the fourth year in a row they brought them (Phil Dirt and The Dozers) for their 4th of July celebration, and every year the crowd gets bigger. . . As it does every year, Central Ohio's Arthritis Foundation is just one of several groups who realize the crowds The Dozers draw, and simply how good they are. . . Dozer fans rocked for two and one-half hours of great music."
Times-News
Erie, Pennsylvania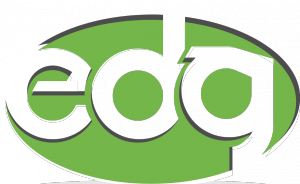 Entertainment Direct Global
(239) 514-7628
TA#1182 fully licensed, bonded, insured and regulated by the Florida Dept. of Business and Professional Regulations.
 Entertainment Direct Global, a division of Peter Duchin Music of Naples, Inc.