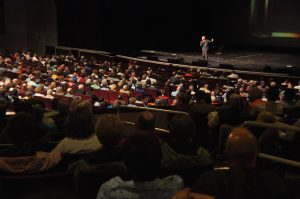 MARQUIS  LAUGHLIN
Performing "ACTS Of the Word"
 Genesis: Two 30-minute acts:
 Act 1 –   Creation through the fall of Babel (chap. 1-11)    Act II – The Story of Abraham (chapters 12-22)
  John's Gospel: Two 45-minute acts
Act 1 – The Beginning of Jesus' Ministry (chap. 1-10)
 Act II – The Passion Narrative (chapters 11-20)
 Revelation: Two 45-minute acts
Act 1 – John's Vision in Heaven (chapters 1-11)
Act II – The Anti-Christ and the Return of Jesus (chap. 12-22)
     Marquis Laughlin
      is a performance artist  whose performances enable
       audiences to hear, see, and feel the God of the Bible,
       through the words of the Bible.
       His uniquely compelling dramatic solo Scripture
       presentations include seven books of the Bible
       highlighting the epic story of God's relationship with
       man – Genesis, Exodus, Ecclesiastes, Daniel,
       John's Gospel, Acts of the Apostles and Revelation.
       Marquis has thrilled audiences at venues such as
       theaters, conferences and churches, and his one-man
       shows have been presented world-wide.
       He is also the producer and host of the nationally
       syndicated radio talk show and social media
       platform, "The Moral Dilemma," currently
       airing on over 200 stations.  As a World Vision Artist,
       his live presentations of the Scriptures are dedicated
       to bringing relief to the poor.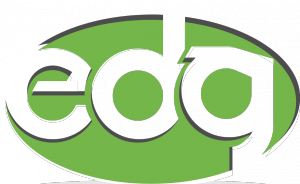 Entertainment Direct Global
239.514.7628
info@edirectglobal.com
Entertainment Direct Global, a division of Peter Duchin Music of Naples, Inc.
fully licensed and insured, regulated by the Florida Department of Business and Professional Regulations. License number TA 1182
ness and Professional Regulations. License number TA 1182