For companies looking for entertaining methods for team building and employee appreciation, MMT improv provides a variety of fun approaches for murder mystery dinners for a variety of groups and gatherings.
MMT  has choices that range from using participants in the show to strictly using their cast for client and employee appreciation, holiday gatherings and meetings and incentives awards programs
Actors set up a murder mystery dinner that the audience helps to solve. Interacting directly with the participants of the event, attendees help examine clues, evaluate witnesses and alibis, choose from a variety of suspects and determine the culprit.
Your audience will meet and talk with the crazy cast of characters, witness a crime and then work to solve the crime, all without CSI's crime lab! Laugh along with the MMT professional, but bizarre, crime solver, as audience members help him interrogate suspects and work his way through the winding maze of clues.
MMT is one of the only companies in the country that provides 'ambush' murder mystery dinners. These are corporate events and private parties where the audience is NOT aware that a show is taking place. MMT lets them think something else is happening and they provide uncomfortable situations that get audience members to talk to each other and compare notes.
For example, one of the MMT cast members might be at your party with his girlfriend and his wife shows up. There are many more examples. It should be noted, we let the audience know it's a show at the right time. We don't want anyone to actually call the police!
While initially focused in South Florida, the group has expanded and calls upon actors all over the country. MMT has worked in all 50 US states, DC and Puerto Rico as well as in Canada, Mexico, the Bahamas and London, England.
MMT improv has worked with over half of the Fortune 500, with almost all branches of the US Military as well as for the mob (which doesn't exist and we will never say different) and the FBI!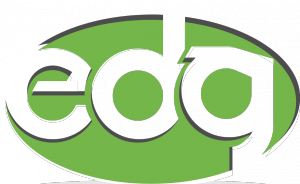 Entertainment Direct Global

239.514.7628
info@edirectglobal.com

Entertainment Direct Global, a division of Peter Duchin Music of Naples, Inc.
fully licensed and insured, regulated by the Florida Department of Business and Professional Regulations. License number TA 1182