Celebrating their 20th Anniversary in 2015!
Hailed as "one of the best pop-jazz vocal groups in the world" by  San Francisco Chronicle, m-pact is respected worldwide as a cutting edge trailblazer in the realm of vocal music. Emerging from an age of auto-tune and overproduction, this Los Angeles-based sextet has cultivated a new generation of ears hungry for the fresh, raw power of nature's "first instrument" – THE HUMAN VOICE.
Touring renowned performing arts centers and jazz festivals across four continents, m-pact has performed with pop superstars Sheryl Crow, Boyz II Men, Kenny G, Liza Minnelli, Babyface, Rick Springfield and Jackson Browne to name a few, as well as with jazz legends from Ray Charles, Natalie Cole, Bobby McFerrin, Take 6, and the New York Voices to the Woody Herman Orchestra and the Maynard Ferguson Big Band. Over the last dozen years, their signature sound has been used in both TV themes and animated Disney feature films, and is enjoyed on syndicated radio worldwide.
Around the globe, mesmerized audiences buzz from the thrill of m-pact's vocal acrobatics, innovative orchestrations, and commanding yet authentic stage presence. Unknowing ears of all ages come expecting entertainment but leave enriched from an indescribable experience.
Their sophisticated sound, accessible appeal and original studio recordings have garnered rave reviews and vast accolades:
Best Jazz Album, Best Pop/R&B Song, Best Male Vocalist, and Best Vocal Arrangement (CARA Awards)
Best Seasonal Album ("Indie" nomination), and Best Unsigned Band (Billboard Magazine)
"Vocal Group of the Year" (LA Music Awards)
An Indie nomination (the Independent GrammyTM)
"Artist of the Year" (Seattle Music Awards)
Grand National Champs (the Harmony Sweepstakes competition)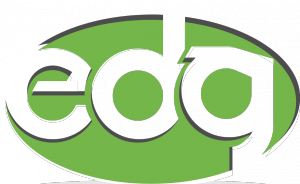 Entertainment Direct Global
239.514.7628
info@edirectglobal.com
Entertainment Direct Global, a division of Peter Duchin Music of Naples, Inc.
fully licensed and insured, regulated by the Florida Department of Business and Professional Regulations. License number TA 1182