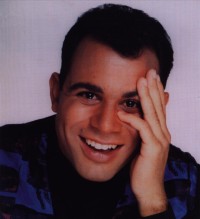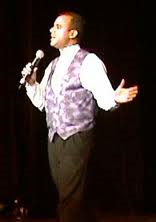 "A  SHOW THAT SHOULDN'T BE MISSED!"
       A high energy act that has the mystique of a magic show mixed with an air of enticing humor.
        "TONY IS KNOWN AS A COMEDIAN DOING MAGIC & MAGICIAN DOING COMEDY"
  IF YOU LIKE MAGIC, COMEDY, STYLE, CHARM AND PROFESSIONALISM,
THEN THIS IS THE SHOW FOR YOU.
  "You had everyone in stitches with your comedy and fast paced show. Our guest were 'raving' about your comedy magic and zany antics!" Entertainment Coordinator for Caesars™ Pocono Resorts.
For more than 25 years, the show has been engaging and hilarious from the start to the last curtain call.The impact at your event is immediate and irresistible, as his high energy, antics, always mystifies and motivates your audience, clients and colleagues.
Tony is known for his fun on stage and his slick interaction of audience participation throughout the show. He has played conventions, nightclubs, resort hotels  and luxury cruise ships with rave reviews.
Tony has opened for: Rock legend Journey, Billy Ray Cyrus, Charo, The Drifters, Darlene Love, Tommy Tune and top corporations such as Paramount Pictures, Hearst Publishing, CBS Television and many more.
click link or copy and paste into browser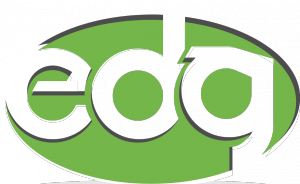 Entertainment Direct Global
(239) 514-7628
TA#1182 fully licensed, bonded, insured and regulated by the Florida Dept. of Business and Professional Regulations.
 Entertainment Direct Global, a division of Peter Duchin Music of Naples, Inc.