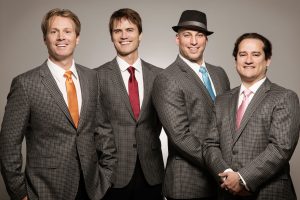 The Four Freshmen style has been
responsible for over 50 albums, 70
top selling singles and six Grammy
nominations. Voted as Downbeat
Magazine's Vocal Group of the Year
in 2000 and 2001 as well as Vocal
Group of the Year for 2007 by Jazz
Times magazine, they received the
acclaimed "Satchmo" award in 2010
from the Sarasota Jazz Club and were presented with a star on the Palm
Springs Walk of Stars in 2013, sponsored by H. William Brown, PhD.
Hit Recordings
A Nightingale Sang in Berkeley Square
Charmaine
Cold, Cold Heart
Day by Day
Day In, Day Out
Give Me the Simple Life
Graduation Day
Hallelujah, I Love Her So
If I Only Had a Brain
It Could Happen to You
It's a Blue World
Just a Gigolo
Now You Know
Only Trust Your Heart
Poinciana
Rain
Route 66
Stardust
Surfer Girl
The Day Isn't Long Enough
Their Hearts Were Full of Spring
There Will Never Be Another You
Whole Wide World
You Stepped Out of a Dream
Legacy
For many music enthusiasts, The Four
Freshmen need no introduction. Starting as
college students in 1948, the young group won
fame with their renditions of "Graduation Day,
"Poinciana," "Day by Day" and "It's a Blue
World." Stan Kenton played a major role in
advancing the early career of The Four
Freshmen, and their unique sound strongly
influenced other vocal groups, such as Manhattan
Transfer, Take 6 and the Beach Boys.
Now, more than 65 years later, the names and faces have changed a
few times, but the harmony and legendary sound of The Four Freshmen
continue to fascinate audiences worldwide.
Today's Four Freshmen ensemble is considered by many to be the
greatest jazz vocal group of all time. The current quartet consists of
highly educated, musically diverse young men who provide their own
accompaniment. They not only preserve The Freshmen sound, they
enhance it with their youth, vitality and talent, giving new treatments to
the Great American Songbook. They continue to tour worldwide with
sold-out audiences, sharing their unique brand of magnetism, stage
presence and approach to The Four Freshmen standards.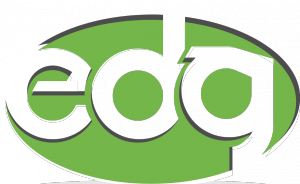 Entertainment Direct Global
239.514.7628
info@edirectglobal.com
Entertainment Direct Global, a division of Peter Duchin Music of Naples, Inc.
fully licensed and insured, regulated by the Florida Department of Business and Professional Regulations. License number TA 11