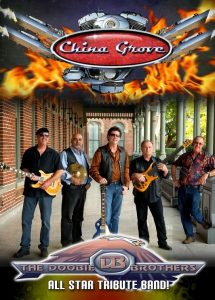 China Grove is a fantastic Doobie Brothers tribute band from the Tampa Bay area, who's repertoire spans the many decades and styles of the legendary California group. From the jammin' rock of "Long Train Runnin" to the jazzy "Takin' it to the Streets", to the Grammy award winning pop of "What a Fool Believes", this group blazes through a sizzling set of memory-jarring classic hits and album cuts with stunning accuracy and passion. Let's just say these guys "bring it"!
Led by vocalist/ guitarist J Todd Plant, who fronted a band featuring Doobie Brothers alumni Chet McCracken, the late Cornelius Bumpus and the late Dave Shogren, doing the hits of the Doobies all across America. He's also worked with members of Chicago, Steely Dan, Kansas, Blue Oyster Cult, Firefall, Marshall Tucker Band, Tom Petty Band, Rick Derringer, and was the voice of Hulk Hogan's fight song "American Made".
Members have also performed with members of The Doobie Brothers, Chicago, Firefall, Allman Brothers Band, Marshall Tucker Band, Blues Image, Johnny & Edgar Winter's Band, Captain Beyond and many others.
So lock up the liquor cabinet and tie down the storm door 'cause China Grove is headed to your town!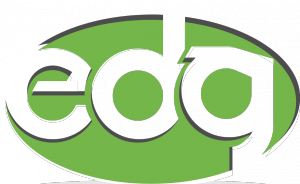 Entertainment Direct Global
239.514.7628
info@edirectglobal.com
Entertainment Direct Global, a division of Peter Duchin Music of Naples, Inc.
fully licensed and insured, regulated by the Florida Department of Business and Professional Regulations. License number TA 11
c.