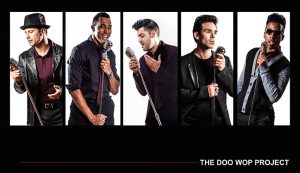 The Doo Wop Project begins at the beginning, tracing the evolution of Doo Wop from the classic sound of five guys singing tight harmonies on a street corner to the biggest hits on the radio today. Throughout the show DWP takes audiences on a journey from foundational tunes of groups like the Crests, Belmonts and Flamingos through their influences on the sounds of Smokey Robinson, the Temptations, and the Four Seasons all the way to Michael Jackson, Jason Mraz and Amy Winehouse.
Featuring stars of Broadway's smash hits Jersey Boys and Motown: The Musical with their hot band, The Doo Wop Project brings unparalleled authenticity of sound and vocal excellence to recreate – and in some cases entirely reimagine – some of the greatest music in American pop and rock history.  Your audience will enjoy a night filled with harmonies and classic '60s hits such as Randy & The Rainbows' "Denise", Thurston Harris' "Little Bitty Pretty One", The Skyliners "Since I Don't Have You", The Capris' "Morse Code of Love", and many more.  The show also includes doo-wop-inspired renditions of contemporary songs such as Amy Winehouse's "Valerie", Michael Jackson's "The Way You Make Me Feel", and Jason Mraz's "I'm Yours". 
The level of talent, artistry and ability to entertain is off the charts with this show.  It's an evening of pure energy and magic, where audiences are lifted from their seats with excitement by the power and charisma of the gifted young performers.
Watch the video clip and see why Presenters break their own rule about bringing back an act for two (or more) years in a row.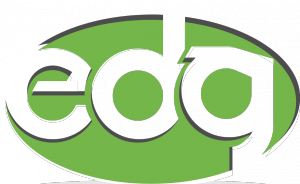 Entertainment Direct Global
239.514.7628
info@edirectglobal.com
Entertainment Direct Global, a division of Peter Duchin Music of Naples, Inc.
fully licensed and insured, regulated by the Florida Department of Business and Professional Regulations. License number TA 11