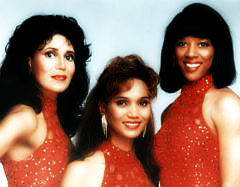 When Phil Spector discovered The Crystals, they were high school aged singers.
Their first recording" THERE'S NO OTHER, LIKE MY BABY," was also their first hit, which catapulted them straight to the "APOLLO" theater.
 They continued their successful recordings with five more
 TOP TEN records.
Their most popular hits were
  "HE'S A REBEL"
"DA DOO RON RON"
"THEN HE KISSED ME"
Today, the group consists of three dynamic singers performing their hits and other hits of the era.
 The Crystals are:
 Dolores Kenniebrew, (DeeDee), an original "Crystal"
who was there from the very first record,
Melissa Antoinette, and Patricia Prichett-Lewis.
The Crystals currently perform at theatres, amphitheatres, conventions, private parties, state fairs and outdoor parks.
The audiences are getting more diverse with youngsters from 9 years
and up coming with parents and grandparents.
The biggest thrill came to The Crystals when TV producer
Roger King asked them to perform for his birthday
at his beach house. In the audience was Danny Aiello, Kirk Douglas, Gladys Knight, and many other celebrities.
Roger King came on stage to dance along to their singing of
"Da Do Ron Ron" And "Boogie Woogie Bugle Boy".
Whether playing for a house of 40 or 40,000, 20 minutes
or 90 minutes, The Crystals always give a high energy show!
Dee Dee Kenniebrew
 Dee Dee started singing professionally at age 15, honing her craft, while working and watching such acts as "Jackie Wilson", "Sam Cooke", "Donne Warwick", "James Brown", " The Coasters", " The Drifters" and the "The Commodores," who taught her a few things about showmanship.
Dee Dee studied with Gregory Hines, Patty Duke, and Bernadette Peters and other celebrities while in high school.
Many people look at us now, and remark on how young we look as well
as the energy in our show and wonder if this is the same Dee Dee they
saw as a kid. I tell them yes it's me, I'm still here!
Patricia Prichett-Lewis
 Pat has been blessed with one of the finest gifts of live showmanship seen in a long time. The fact that she acts, only enhances her ability.You might see her in an episode of Law and Order, "One Life To Live", "As the World Turns" or "Saturday Night Live." As a patron of the theater arts you might have seen her in "Invisible Fences" (Staged Reading-Lark Theatre), "Truth" (Staged Screenplay – Inter-borough Repertory Theatre),
 "Having Our Say", (Martha's Vineyard Playhouse),
 "In The Upper Room", (Symphony Space), "Black Nativity",
 "Brown Women Who Fly", Henry Street Settlement) or on
the national tour with Theatre works U.S.A.
Melissa Antoinette
 Melissa joined The Crystals in 2002.
Affectionately know as the "baby" of the group she is not new
to the entertainment industry.
Before joining the legendary Crystals, Melissa toured internationally
throughout the countries of Germany, France, Switzerland, Argentina,
Chile and Uruguay singing Gospel R&B and Jazz. She has been featured as a soloist for the prestigious Duke Ellington
and Princeton Orchestras.
Melissa was also cast by the Billie Holliday Theatre for the
musical "Raisin Hell" created by Motown legend
 Smokey Robinson and William "Mickey" Stevenson.
Melissa holds a B.F.A. in music from the City College of New York.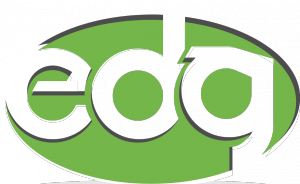 Entertainment Direct Global
239.514.7628
info@edirectglobal.com
Entertainment Direct Global, a division of Peter Duchin Music of Naples, Inc.
fully licensed and insured, regulated by the Florida Department of Business and Professional Regulations. License number TA 11