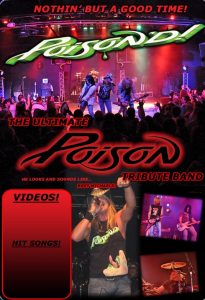 "POISON'D" has the look, the show, the music, the lights, the excitement, and energy to pull off a tribute to the biggest party rock band of all time…POISON!
Poisn'd Lead vocalist Scott looks, moves, and sounds like Bret Michaels even Daisy from Bret Michaels VH-1 "Rock Of Love" was amazed when she saw Scott and said "He moves and sounds just like Bret!"
This killer national tribute band has played all over the US and wows audiences with their high energy show filled with hits like Talk Dirty To Me, Your Mama Don't Dance, Unskinny Bop and more!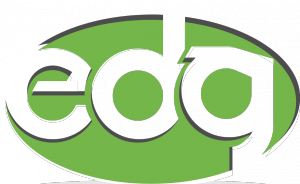 Entertainment Direct Global
239.514.7628
info@edirectglobal.com
Entertainment Direct Global, a division of Peter Duchin Music of Naples, Inc.
fully licensed and insured, regulated by the Florida Department of Business and Professional Regulations. License number TA 1182
Inc.