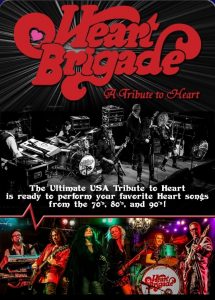 HEART BRIGADE is the Ultimate USA Tribute to Heart. , Heart Brigade is ready to perform your favorite Heart songs from the 70s, 80s, and 90s.
With Suzi Nelson on lead vocals, you will think you're hearing Ann Wilson herself. Suzi is not afraid to take on the challenge of singing songs like Alone, Barracuda, and What About Love.
Susan Darney performs Nancy Wilson's signature intricate acoustic and electric guitar licks, as well as vocal harmonies and backups, on such songs as Crazy On You and These Dreams.
With the help of the rest of the band they are perfectionists at creating a true Heart concert experience, focusing not just on the music, but also the outfits and stage display.
HEART BRIGADE is a true tribute band, with each member honoring the music and the appearance of Heart through their various eras. This alone sets them apart from many other tributes. And, of course, no Heart concert is complete without a Led Zeppelin cover.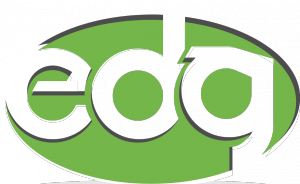 Entertainment Direct Global
239.514.7628
info@edirectglobal.com
Entertainment Direct Global, a division of Peter Duchin Music of Naples, Inc.
fully licensed and insured, regulated by the Florida Department of Business and Professional Regulations. License number TA 1182