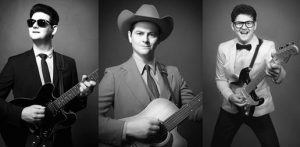 BUDDY, ROY & HANK
LEGENDS TOGETHER IN CONCERT
featuring JOHNNY DEE   
Not just your average cover band, JD&SL are your true time machine back to the early days of rock 'n roll delivering all of your classic favorites with a passion, energy and authenticity that brings new life to the familiar sounds of the era.
Fresh off his recent casting as Buddy in the national tour of The Buddy Holly Story, Andy Matchett (aka Johnny Dee) has quickly become one of the most popular and in-demand performers in the southeast and is poised to take on the world. Last year alone, Andy won a Best Actor Award for his portrayal of the lead role in Hank Williams' Lost Highway in addition to the Award for Best Show in the 2015 Orlando Fringe Festival for his work in Janis Joplin, Little Girl Blue which he wrote, directed and performed as Dick Cavett. All in total, Andy has been involved with over 75 sell-out performances of all kinds over the last two years and shows no signs of slowing.
 Audiences and critics alike have praised Andy's fresh take on tribute performances.
 From Rick Runion of The Lakeland Ledger:
"Andy Matchett grabs the heart and soul of Holly and serves it to the audience with equal parts sensitivity, humor and fine-tuned musical skill – and the audience loves him."
 From Matt Palm of the Orlando Sentinel: "He can evoke a performer's spirit without resorting to Vegas-style impersonation, and his charisma captivates an audience's attention… Singing with a focused intensity, Matchett lets us see into William's soul."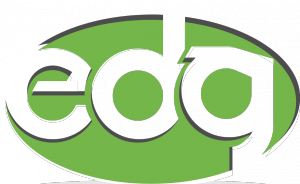 Entertainment Direct Global
(239) 514-7628
TA#1182 fully licensed, bonded, insured and regulated by the Florida Dept. of Business and Professional Regulations.
 Entertainment Direct Global, a division of Peter Duchin Music of Naples, Inc.