"Anton is spectacular – he is professional, friendly and above all immensely talented. He is a true virtuoso…joy to watch, listen to and appreciate."
  "Ms. Byrd mesmerized the audience with her powerfully emotive yet gentle vocal delivery, akin to a butterfly landing ever so precisely on each lush note. It was a vocal performance not to be easily forgotten."
~~ From review, "Ear Candy for a Sunday Afternoon"
Anton's String Ensemble Soiree
A Concert Program of Salon Music
An elegant presentation in the tradition of musical programs performed in Europe for decades in the salons of aristocrats and music aficionados.  Anton and his ensemble of acclaimed, professional musicians are drawn from top international orchestras.
The selections feature a repertoire spanning centuries of great music from classical composers such as Vivaldi and Mozart and Johann Strauss to the Broadway tunes of their modern counterparts, Gershwin and Andrew Lloyd Weber, Leonard Bernstein, Rogers &Hammerstein and more.
ANTON SIKUTA – CONDUCTOR & MASTER VIOLINIST
Following graduate studies at the Vienna Hochschule fur Musik with the legendary Josef Suk, Sikuta held the post of Conductor of the State Opera Orchestra, Darmstadt, Germany for 20 years.
He was also Conductor of the Johann Strauss Orchestra, Wiesbaden and the Frankfurt Radio Orchestra.
During his notable career, Sikuta has performed on numerous recordings and has toured in concert throughout Europe and Asia with the German Chamber Orchestra and the Viennese Opera Ball Orchestra, among many others.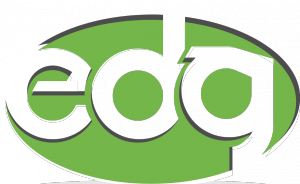 Entertainment Direct Global
239.514.7628
info@edirectglobal.com
Entertainment Direct Global, a division of Peter Duchin Music of Naples, Inc.
fully licensed and insured, regulated by the Florida Department of Business and Professional Regulations. License number TA 1182